Faster Than Law
A downloadable game for Windows
MiniJam 16 game submission.
Theme: Western.
Limitation: Has to have a frog. (It even jumps!)
CONTROLS :
WASD / Arrow keys to move
Left Mouse Button / Left CTRL to fire forward
Right Mouse Button / Left SHIFT to fire sideways
THE GAME:
Fast-paced action-packed top-down grid-based train-hopping rouge-lite shoot-em-up!
Raid trains, earn gold, and upgrade your character in this top-down shooter. You have limited time before the train stops, so better go fast. Upgrade you characters damage, accuracy or the time you have before the train stops, so you can get to further wagons.
But most importantly:
Have fun!
Credits:
Songs from:
Kevin MacLeod (incompetech.com)
Install instructions
Unzip then run FasternThanLaw.exe.
Comments
Log in with itch.io to leave a comment.
The more you play, the more epic it gets. After a few rounds, I felt like a super badass.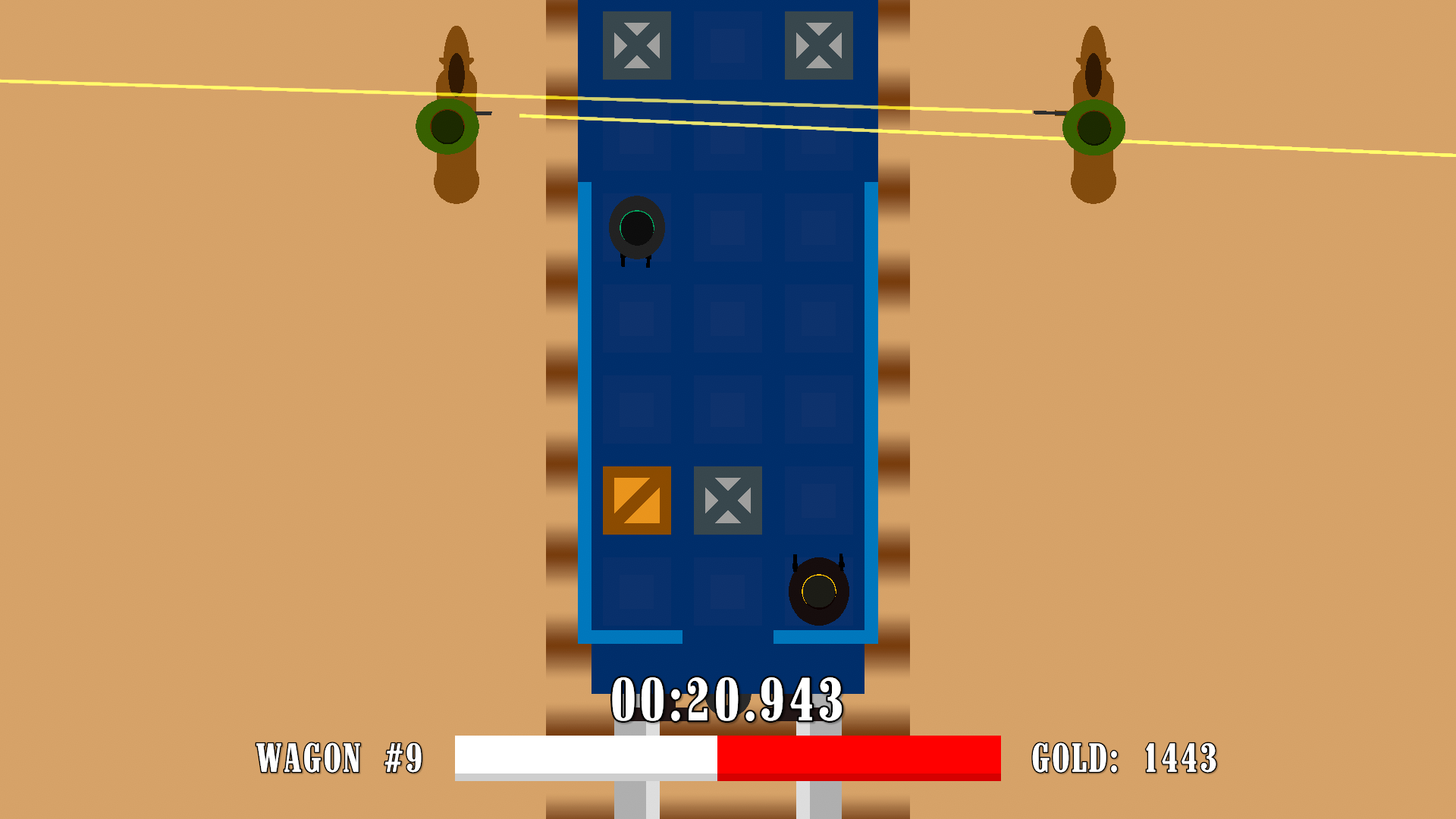 While deceptively simple on the looks, this is an extremely fast paced gunslinging shooter. I got to it by accident, and I'm glad I did, since it's the kind of rogue-like that screams for an enhanced version.
I started feeble and weak, barely making it to the second or third wagons. But after hoarding a bit of money, I was dispensing lead left and right, pilfering the pilferers, doing wagons in seconds. It's just so good.

The Whales and Games team salutes you for making such a great entry. Cute frog btw!